Just seeing this neat new Hamilton everyone. Did you see it by chance?
Hamilton's ODC X-03 is the third triple time-zone watch made in the collection, and actually pays tribute
to movies like 2001: A Space Odyssey, and Interstellar. With Nathan Crowley, the production designer
for Interstellar actually helping design the watch with Hamilton. It's limited to just 999 watches too it
looks like, and has a 49mm titanium, and black PVD coated hexagonal case, integrated crowns, riveted
bezel, large AR coated sapphire crystal, photo realistic 3D printed Jupiter on the dial with three dials for
telling local time, Universal Coordinated Time, and home time. Plus a special case-back revealing facts
about Jupiter.
Inside there are actually three movements behind those dials. With the ETA 2671 automatic being
responsible for local time, and the ETA 901.001 quartz for UTC, and home time. Looks like you also
have a cool looking leather lined fabric strap on the watch also everyone.
A few pics for you...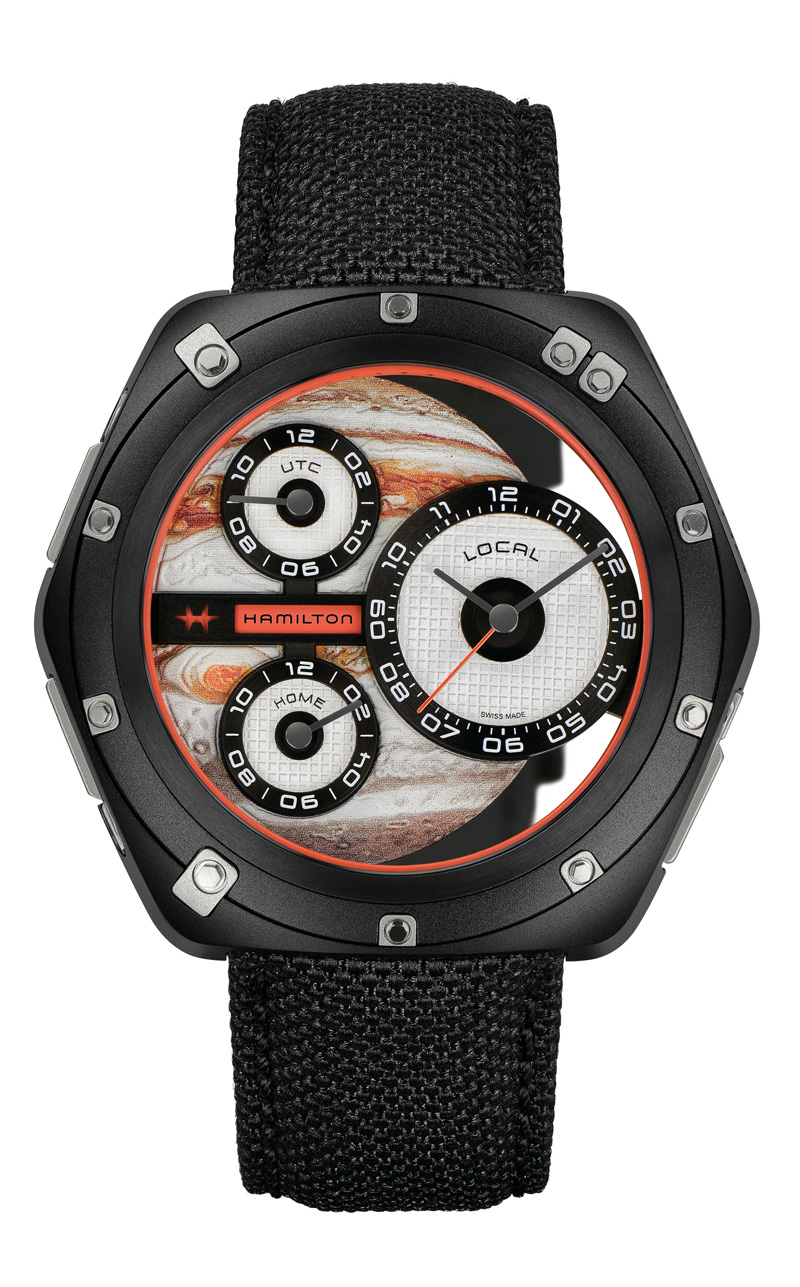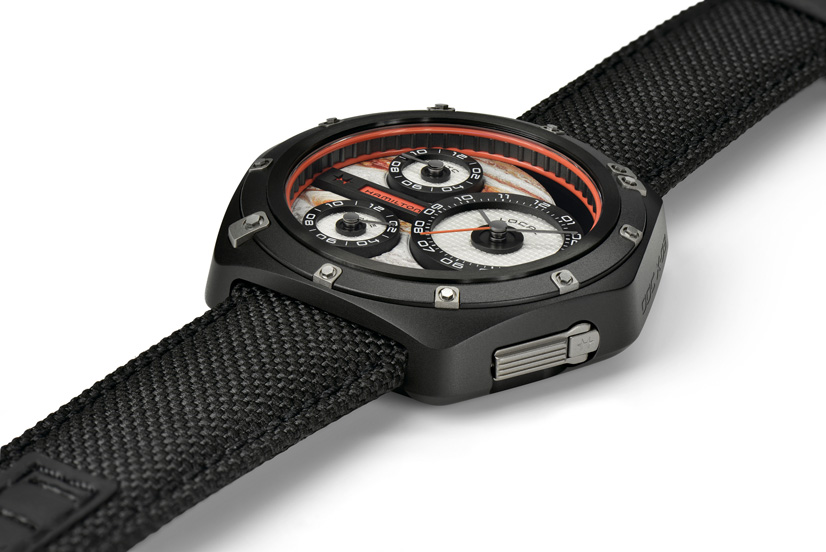 Links to A Timely Perspective, and Hodinkee with this, and more...
[You must be registered and logged in to see this link.]
[You must be registered and logged in to see this link.]