Did you guys check out HYT's latest watch? This one is called the H4 Alinghi everyone which has the 51mm
carbon case, 2-part movement with in-house fluidic module, Chronade mechanical module, sapphire crystal,
dual liquid filled bellows, and view to the movement. With just some changes including new white, and red
accents, silver sail canvas strap with rubber backing, plus an actual light source. A light source that includes
two LED's that run thanks not to a battery, but to a mechanical generator that you wind at the 4:30 position.
A few pics for you...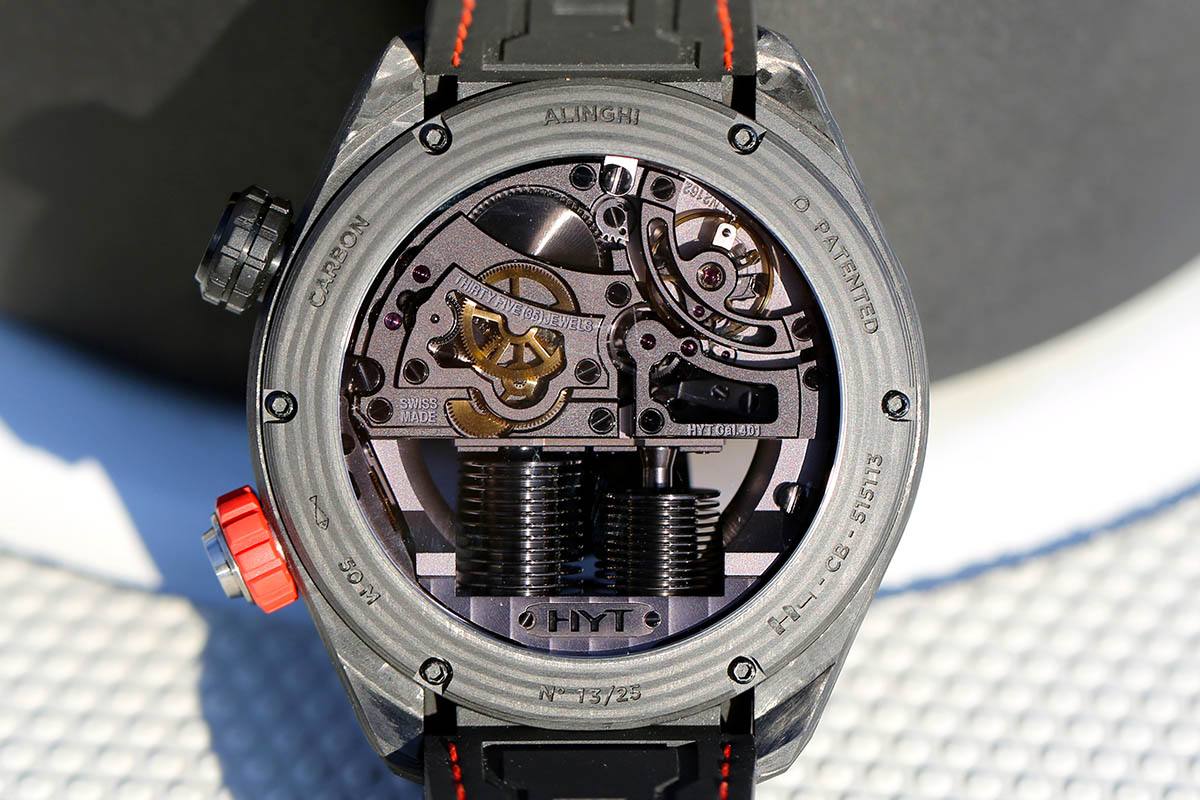 Link to Monochrome watches also...
[You must be registered and logged in to see this link.]
____________________________________