Snagged another Citizen.Was planning on getting the promaster carbon,but its its price was high compared to the
identical non carbon at versions.This one was on wus.The owner didn't wear it and had citizen usa install the optional
sapphire crystal which is kind of mandatory for me on a large watch.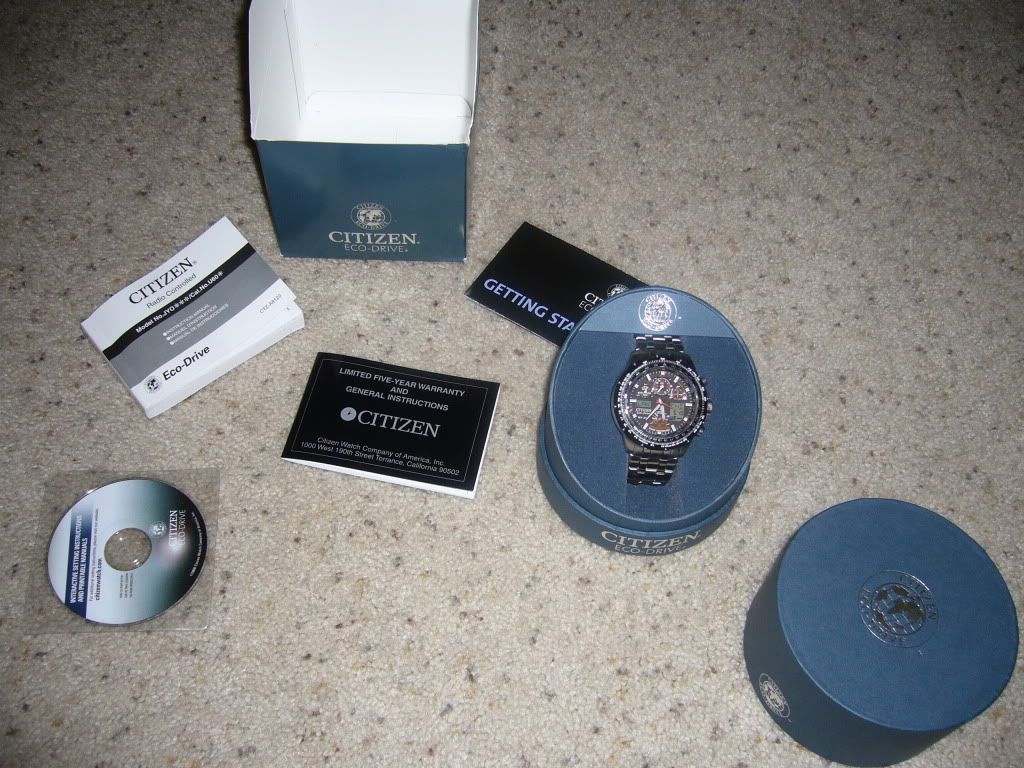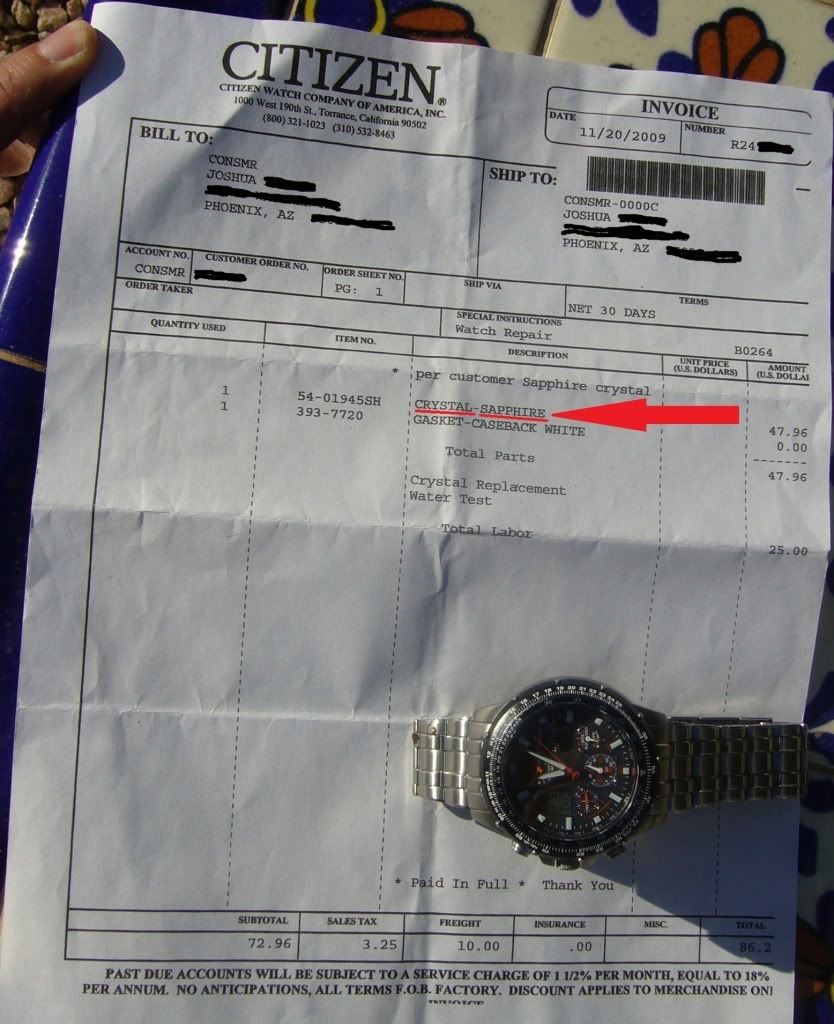 Why this version?After picking up the Citizen Aqualand BJ2115-07E and testing it, the quality was really apparent.Also unlike other
Japanese watches,it was 16mm in height and 50mm in diamater with short lug to lug.Downside was the 23mm lugs but that
was solved with the stienhart 24mm rubber strap.
I read the reviews on other forums on this promaster.All of them had positive comments on its fit and finish but was split
about how the functions were laid out and how difficult they were to use.But not one negative about any movement failures.This is the
3rd generation of this model and movement.One thing I've learned over the years with the Japanese watch companies is they
do improve all facets of the watch.They watch the forums and listen to reviews.Citizens service center in the usa can do any repair
and update software if any issues arise and they do it for free whether its in warranty or not.
I spent years avoiding Citizen and Seiko watches.Call it bias.Maybe it still is.Theres certain Seikos I won't buy because
of poor build quality and shoddy movements.I'm referring to the 7s series of movements.While a durable movement,its lack of
winding and very poor timing and rate results has kept me away from them.Miyotas 8205 and 8215 are much better with better
amplitude ratings between positions.
The negative portions of the reviews on this promaster all center around its functions and its dial layout.
What they fail to take into account is why the UTC dial is at the 12 position.Most of these watches use the crown to jog
through the different functions.one of the functions is in the lighted portion of the dial.
They think its a negative to have utc not lighted.Well, you can set either the main hands to utc and the subdial to home time,or move
your 2nd or 3rd timezone to the backlight portion of the digital panel.They also found that the functions are complicated.
I think thats not an issue.If you're smart enough to use windows and work with photoshop,admitting that a watch
kicked your ass is pretty lame.Half the challenge with these radio controlled watches is to learn all of the functions.
I also have a need for the functions of this watch when at the race track.I can calculate speed,keep track of 2 cars lap times plus my
own while in the seat driving.These watches can be programmed before the event.
Thats my opinion on these analog,digital software driven watches.They do have there place for those who know how to use them.
If your point in buying one is just because it looks cool,then you might have missed the point about these.
When this one arrives,I'll do a video review and a complete function tutorial and post it on youtube.
thanks for reading.