For some reason, these were always interesting to me...there is one of these for sale at TRF, but I cannot bring myself to buy it.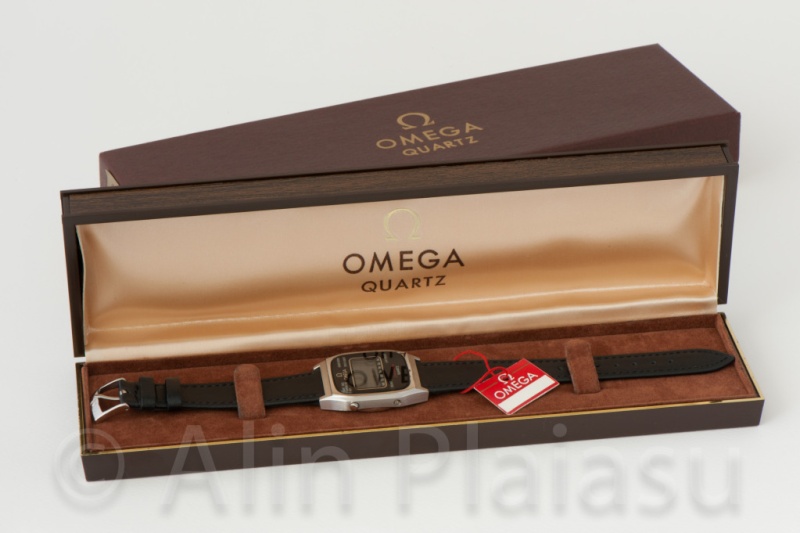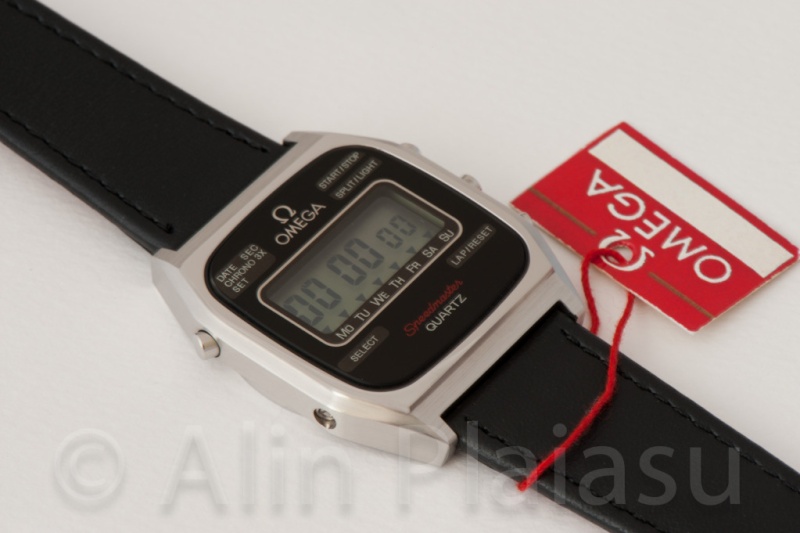 Photos from this sales post -->>
http://rolexforums.com/showthread.php?t=194604
SpecificationsSize:
The dimensions of this watch are 33.5mm wide (36.5mm over the pushers), 39.5mm long and only 7.2mm thick. The bracelet is a folded link type, with deployant clasp, and is integrated into the case. The watch weighs a total of 59 grams (2.0 oz) including the bracelet, and being so thin and light is all but unnoticeable during wear.
Functions:
The watch, by means of its single-row LCD display, can display:
*Time - Hours (12 or 24), Minutes and Seconds, and by a down-arrow Day of week.
*Time - Hours (12 or 24), Minutes and Date, as well as Day of week by the down arrow.
*1/100 second Chronograph, able to accumulate up to 23 hours 59 minutes and 59.99 seconds.
*Split Second Chronograph (as above)
*Lap time
*Split/stop of 2 consecutive times
*Light source for illuminating the display at night, powered by a separate battery.
Calendar programmed for leap years.
This is a nice write-up on the watch from TZ --->>>
http://www.timezone.com/library/workbench/workbench0010