One of the vintage dive watches that have caught my eye are the Lip Nautic-Ski dive watches. Lip is a French clock and watch company that was established in the 1860's. The company produced several types of watches, including one of my favorite vintage dive watches, the "Nautic-Ski", in 1967. The Nautic-Ski was the company's first attempt to make a real divers watch.
I have included a couple photos of examples of Nautic-Ski's and have included a link below to an article written by Nick Downes on the history of the Lip Clock and Watch Company.
The Nautic-Ski came in several different versions, with water resistence of 200m, an R184 electro-mechanical movement with date and internal bezels.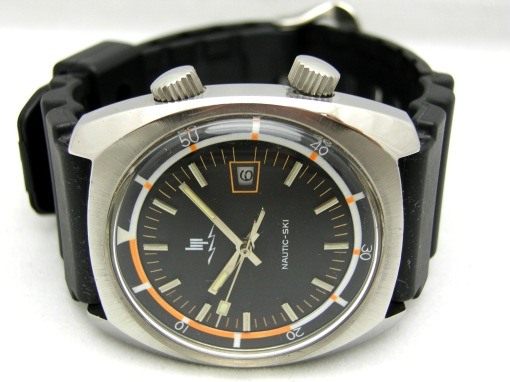 Link to Hisorical Article -
http://people.timezone.com/msandler/Articles/DownesLip/Lip.html
- This is an awesome article!

____________________________________
M A R K