How to Read Seiko Reference Numbers
1. From the Dial at 6 o'clock you can read the Caliber for almost all Seiko/Orient Models:
6F24 - 701L R 3
6F24 = Movement or Caliber
701L R 3 = Dial Reference number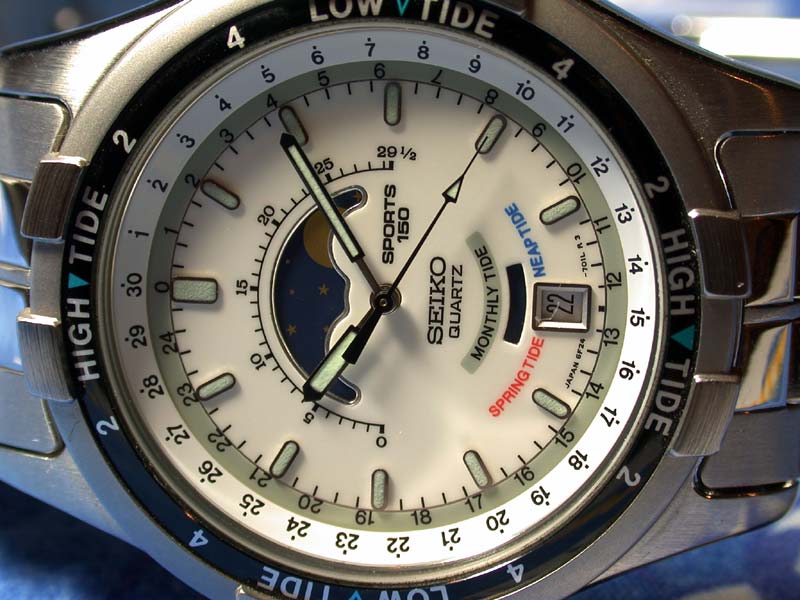 2. Looking at the numbers and text on the case back
Japan A, Made in Japan, the letter "A" stands for the location of the SEIKO factory. Obviously locations "A", "D", "G" or "S" exist*.
The Serial Number for almost all Seiko Models:
1 N 0 0 9 8
1 stands for the year, 1991 in this case, you will have to guess the decade!
N stands for November according to the following notation for the 2nd digit:
1 = Jan
2 = Feb
etc.
S = Sep
O = Oct
N = Nov
D = Dec
..0098
the running number of that model
6F24 - 7010 A A0: 6F24 is the movement number, 7010 is the case reference number.
A0 = The number in a box (next to 7010 in this case) is an information for the repair personnel on how to open and close the watch case. The letter "A0" or "F" which is also popular, could well be the number for the SEIKO case opener to use. This information is from Manel, Spain and he received it from Seiko Spain. Here is the original text in Spanish. Thank you Manel. Manel had inquired about a SEIKO 5 which had the letter "F" in a box on the case back.
SEIKO WATER RESISTANT 15 BAR = 150 meter water resistant
STAINLESS STEEL = information about the material used
3. 7S26A on the Rotor denominates the Caliber
The "A" is the version of that caliber. It can be "B" or even "C".
Another Example:
The 6119 is another example. Calibers 6119A, 6119B and 6119C exist. 6119C has a bilingual day and an instant day and date change (push of crown) while the A and B versions are date versions only.
Source --->>>
http://www.pmwf.com/Watches/SeikoReferenceNumbers.htm